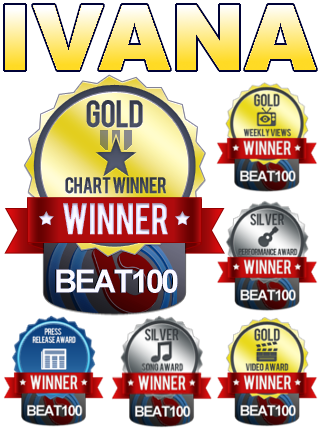 18th February Ivana won the first place in the originals music video chart on BEAT100.
Thank you so much to everybody that voted for me! I'm really grateful for all the support you gave me. It's really exciting that I became number one in the original music video chart.
THANKS TO YOU!!!
Click here to read a news article by BEAT100.
I wish you a wonderful day! Much Love ♥. Ivana