Home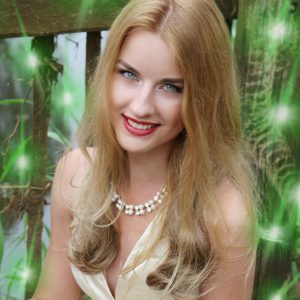 Thanks for stopping by my website!
My hope is that my songs will brighten your day!
On this site you can read my biography, look at pictures, watch my videos and listen to my music. You can also find the lyrics of my songs, keep yourself up to date on my News Page, leave a message in the Guestbook or go shopping in the Store!
I'm a flexible person to work with and I always try to immerse myself in every job. If you would like to work with me or have songs or sponsorship's to offer, please leave a message at the Guestbook or use the contact button in the menu. Also if you have comments or suggestions I would love to hear them because I'm always looking for ways to improve everything I do.
I really appreciate your support and comments very much!
I hope you have a great time on my website!
Much Love ♥. Ivana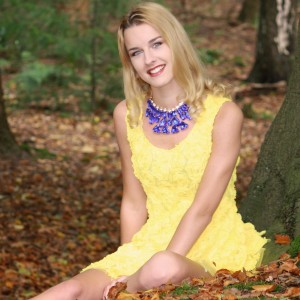 Biography: Ivana Raymonda
Ivana Raymonda van der Veen is a singer, actress and model. She was born in Amersfoort on May 2, 1992. Until May 2013 she lived in the Netherlands then she moved to Bad Bentheim, Germany. Since October 2015 she has resided in Hardenberg, Overijssel back at home in the country of her birth.
Ivana has always had a passion for singing and dancing. She trained in classical and jazz ballet and obtained a Gold Star diploma in both ballroom and Latin dancing.
Ivana made her first music video when she was just 14. Ivana produces, records, and edits her entire video and audio catalogue. Her meticulous work produces video and audio quality at a professional level. In addition, she has developed a very successful website, www.ivanavanderveen.com and continues to maintain it on her own.
On October 10, 2010, Ivana made her radio debut. Following that successful debut, many other radio stations from all over the world began playing her music on the air waves.
On March 22, 2011, Ivana had her first big live performance. She was invited to sing in Paradiso Amsterdam, NL. On that day Ivana became certain that performing is what she wants to do.
In October 2011 Ivana released her debut single, "You're The One". Up till now she has released 73 original songs, written by many composers from different countries and has co-written a number of these.
Ivana appeared for the first time on television in November 2011. The show was broadcast in Israel. They featured nine of her videos, which was a very great compliment to her work.
In December 2012 Ivana had her first concert abroad. She performed in London, England.
In 2013 Ivana won First place three times in the World, Original and Covers music video chart on BEAT100.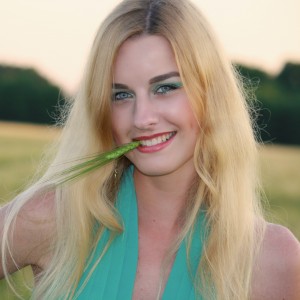 In August 2013 Ivana was selected by Darkstone Entertainment to sing "Little Miss Understood" for their Sci-Fi/Horror movie "Plan 9". After being signed with Spotlight Pictures and presented at the Cannes Film Market and other venues, "Plan 9" was released in Australia on DVD in late 2015. By February 2016 it was available USA-wide through Walmart's VOD (Video On Demand) service and local cable companies.
In February 2014 Ivana released her debut album CD "Dreams". It features 12 original songs with music and lyrics by David K. Williams, and has been sold all over the world.
In August 2014, Ivana took first place in a competition on ArtistSignal winning a $10,000 grand prize.
In December 2014 she received her first printed review in the Washington City Paper about her music video "Happy White Christmas". The video received over 100,000 YouTube views in the first month.
Ivana's music video of "Lonely this Christmas" was played on "The Phil Mack International Country Show" in Europe during Christmas week 2014. It was broadcast on Irish TV Sky channel 191 & Freesat 400.
In May 2015 Ivana became an official VEVO artist, expanding her YouTube presence further with a YouTube VEVO channel. By June she had a Wikipedia page to her name.
On September 27th, 2015, Ivana released a second CD "Timeless" along with her first DVD "Timeless Dreams". A Google search for "Ivana van der veen" now brings up her celebrity information box.

On February 22nd, 2016, Ivana Raymonda van der Veen reached #1 position on the iTunes Pop chart with "You Don't Own Me" in Ecuador and on July 15th, 2016, Ivana reached #4 and #5 position on the iTunes Easy Listening chart with "In Harmony" and "Magic Night" in Australia. Up till now she has 5 songs hit the iTunes charts.

Ivana works tirelessly to make her dream become a reality, maintaining her own web site, www.ivanavanderveen.com and several social networking sites, enabling her to keep in touch with her fans all over the globe who watch her videos on YouTube.
Quote;
Be who you are! Don't stop dreaming! Do what you believe in!
Never give up! ♥

CLICK HERE TO READ THE FULL BIOGRAPHY OF IVANA!